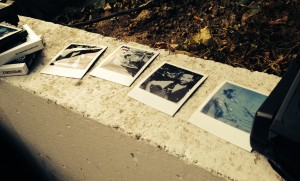 Just like Phileas Fogg, character of Jules Verne's Around the world in 80 days, I want to set out on a journey.
With nothing but a bike, a couple of panniers and a guitar, start from New York City, down the Atlantic Coast Cycling Trail to Richmond, VA, from where I'd catch the TransAmerica Trail and follow it across the country to where it meets with the Bicycle Route 66, which will take me to LA.
There will be:
A SOFAR Concert
A Recording of the Bob Dylan Cover Like a Rolling Stone AndromiDen Recording with Rob Fraboni
The Recording of the second part of the album "Home-Grown" at AndromiDen Studio, Pasadena, Los Angeles
Here's the Provisional Itinerary:


There are many reasons that have convinced me to undertake this journey, but in short I think I went for it because it incorporates my three passions : Music, Adventure and Physical Challenge.
For those of you who like things concise, precise and to the point, you can stop here, watch, listen to and share this trailer :
For the others who like long-winded theoretical exposes and grandiloquent discourses, there is a section called "The Personal Note" on the website, where I can indulge my natural propensity to blabber on…So if you want a more detailed description of the reasons and motivations behind this crazy endeavour, go to TPN 1 and 2 …