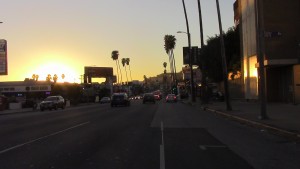 I had played out a hundred times what it would feel like to be sitting on the beach with the sun setting and to contemplate my glorious "success", but reality is never gonna be that accommodating.
I have a morning recording session, so I only set out in the afternoon. And though I get good light for the trip, I know I'm not gonna make it for the sunset on the beach.
And indeed, Santa Monica is miserable and wet and cold when I arrive. But the thing that makes me happy is somewhere else anyway. It's knowing I overcame myself a hundred times, knowing that the next day there are some more recordings to be done, knowing that I'm back on track and that I've just lived one of these experiences that make all the shit you go through as a musician worthwhile. It's not glossy, magazine-style picture quality, it's gritty and crude, but it's the reality of a life that I wouldn't trade for any other.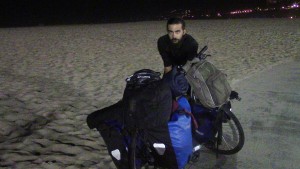 Song of the Day: Death and all of his friends – Coldplay